Diddy Wants To Buy The Panthers, Then Hire Colin Kaepernick As Quarterback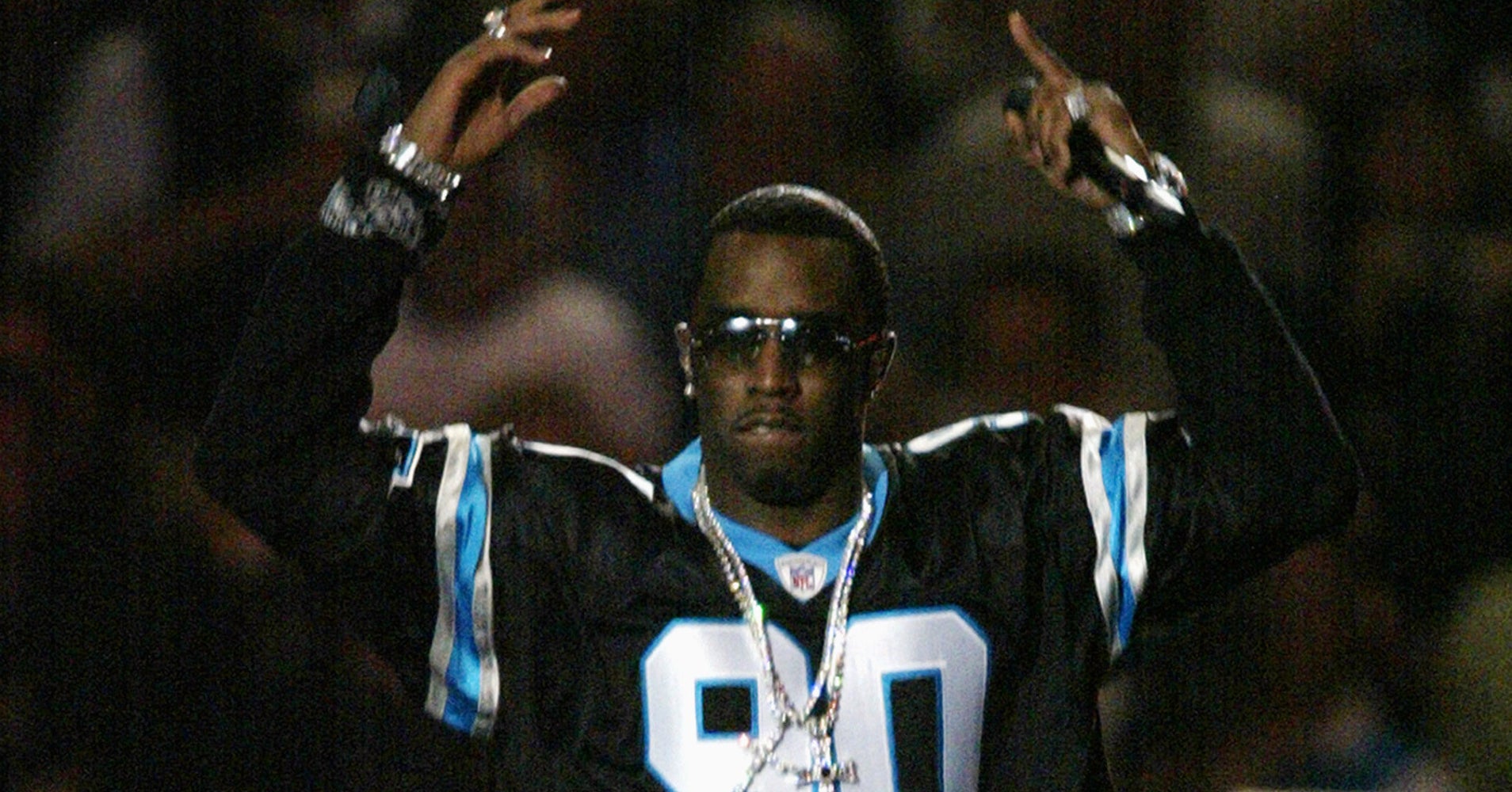 Hip-hop mogul and entrepreneur Sean "Diddy" Combs says he's going to try to buy the Carolina Panthers and possibly hire Colin Kaepernick, the out-of-work quarterback who popularized the "take a knee" protests for racial justice.
The NFL team is being put up for sale amid allegations of workplace misconduct against owner Jerry Richardson. The claims include sexually suggestive comments and the use of a racist slur.
Diddy fired off a series of tweets and Instagram posts on Sunday saying that he'd like to buy the team, and that it's "no joke."
There are no majority African American NFL owners. Let's make history.
— Diddy (@Diddy) December 18, 2017
"I will be the best NFL owner that you can imagine," he told Panthers fans in an Instagram video. "I will immediately address the Colin Kaepernick situation and put him in the running for next year's starting quarterback."
Last month, Diddy said he was "inspired" by Kaepernick.
Thankful for this brother right here. Met with @Kaepernick7 the other day. I'm inspired by what he's doing for our people. Times like this we need to be united. He's out here changing the narrative representing this #BlackExcellence. pic.twitter.com/qpyNqsOYm4
— Diddy (@Diddy) November 23, 2017
Kaepernick has been out of a job since opting out of his contract in March with the San Francisco 49ers, which had been planning to cut him. In October, he filed a grievance against the league, claiming owners have colluded to keep him off the field.
Combs vowed to correct that if Kaepernick was still up to the task.
"It's just competition, baby," Combs said. "It's just competition."
This picture was taken back in 2003. This is God's work. It's time!!
ATTN all @NFL owners, it's time for diversity!! It's time for Black ownership!!
The time is now. Let's make it happen!! pic.twitter.com/zex7LTZ8mn
— Diddy (@Diddy) December 18, 2017
Combs already has at least one high-profile backer.
"I want in!" wrote NBA superstar Steph Curry.
Curry grew up in Charlotte, North Carolina, where the Panthers play, CBS Sports noted. Last year, he pounded the team's drum before the Super Bowl.
Even with Curry on board, Combs may need some more help raising the cash to gain control of the team. While Combs is one of the richest figures in entertainment, with a net worth estimated at $820 million, Forbes pegged the value of the Panthers at $2.3 billion in September.
If he manages to pull it off, it would be a longtime dream come true for Combs.
"I have aspirations to become ― it will happen ― to become the first African-American majority owner," he told Bloomberg in 2013. "Not having a small stake but actually owning an NFL team. I think it's time for that. A majority of the players in the NFL are African-American but there are no African-American owners. So that's one of my dreams."
Read More